The micromobility industry is accelerating faster than ever before. Here, you can find our latest insight and analysis surrounding all things bikes, e-bikes, e-scooters and more.
---
---
Just months after our partnership with Dott for a commissioned report, we are pleased to read more about Dott's success in the news. Our report reviewed and identified the opportunities and constraints with e-scooter parking and the benefits a progressive shift towards the introduction e-scooters in our cities, including Dublin, will have on reducing emissions and congestion.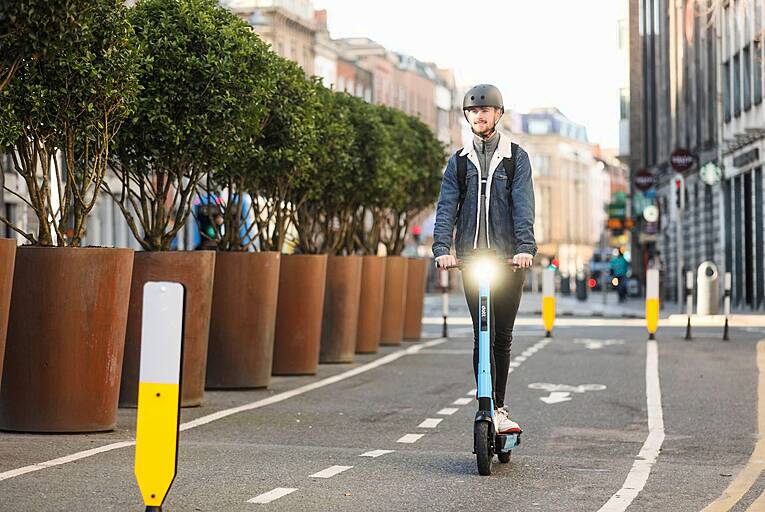 This joint research report between the London School of Economics and Political Sciences and Momentum explores the opportunities micromobility brings to London's major rail termini.
---
We recently worked with Dott and 6-t on a commissioned study to
identify the opportunities and constraints with e-scooter parking and how the journey Dott has undertaken in Paris – to achieve over 97% of all Dott trips ending in a dedicated parking zone – could be brought to London
.
---
Micromobility Parking.
The mobility landscape is changing and it's clear that the use of ebikes, e-scooters and other micromobility modes are increasing rapidly. We must therefore plan to accommodate these modes in our developments, particularly places of work so to encourage sustainable commuting. We've set out guidance for providing micromobility parking in offices and recommend that forward-thinking developers, architects, planners and engineers use this as a references when considering parking for privately-owned micromobility modes.
---
James Draper takes a look at how e-bikes form a critical element of 'Micromobility', alongside successes from bike share systems internationally.
---
Written for the Momentum
Covid-19 Thought Hub
, Grace Packard and James Draper look at the evolving role that e-scooters are playing during Covid-19, how their usage can be facilitated and what needs to be considered for the future.
---